Holiday Lighting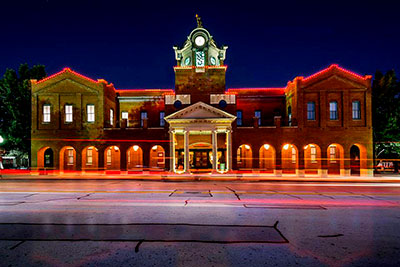 When it comes to the holiday season, everyone wants to see their home and office looking bright, unique, and beautiful. At LandTech Design, we can make your holiday season much easier and safer by addressing your lighting needs. At the same time, our professional landscaping expertise and experience can add greater illumination than you can imagine. We serve both residential and commercial clients throughout Dallas-Fort Worth and the nearby areas.
Making Your Holidays Bright
Things will always get hectic on holidays. We can take care of the holiday lighting work off your to-do list. Our attention to detail and the use of high-quality products makes our clients' properties the envy of their neighborhoods. We stand behind all our work, ensuring 100% client satisfaction.
When you rely on our expertise in the design and installation of perfect-looking outdoor holiday lighting, you can have complete peace of mind. We will decorate your house or commercial property while you can celebrate the holidays and create great memories with family, friends, or employees.
Our Holiday Lighting Process
Initial Design Consultation: There are so many Christmas lighting designs to choose from, and you can also have one tailored to your property and landscape's theme and your personal preferences. We will create your lighting design based on the looks you desire, or our designers can share ideas with you during the initial consultation.


Holiday Lighting Installation: We have experienced, certified, and insured lighting technicians and installers who have the right resources to transform the design into reality. You will find the installation job to be quick, efficient, and hassle-free. As a landscaping company, we bring in-depth knowledge to each lighting job we handle.


Holiday Lighting Maintenance: For us, every holiday lighting project is meant to be a hassle-free experience for our clients. Our maintenance service will ensure that you will spend your time enjoying the holidays with your family instead of worry about the display getting ruffled by a storm or bulbs going out. Call us any time and we will come and fix the issue.


Hassle-Free Lighting Removal: Once the holiday season comes to an end, our team will arrive to take down you're lighting with the same care and attention to detail as during the installation.


Advantages of Choosing Our Holiday Lighting Services
When you choose our holiday light installation services, you can expect:
Custom Design
Hassle-free experience, from designing to installation to maintenance to removal
Complete safety by allowing our experts to handle the electrical work, climbing, working at heights, and all the involved work.
Scheduled checks
When you choose our services, we are sure to find delight on your face with our magical display design and installation work. Our technicians will arrive quickly on your property if there are any issues with your lighting to ensure your holidays stay bright.
At LandTech Design, we are a fully licensed, insured, and bonded landscaping company with expertise and experience in all areas of landscapes, hardscapes, and outdoor living areas. If you want to discuss your holiday lighting requirements or want to free quote, feel free to contact us at 972-712-5293. You may also write to us by
clicking here
and one of our customer service executives will get back to you.
Cities that are served in Texas (TX):
Frisco, TX
Little Elm, TX
Plano, TX
The Colony, TX
McKinney, TX
Denton, TX
Allen, TX